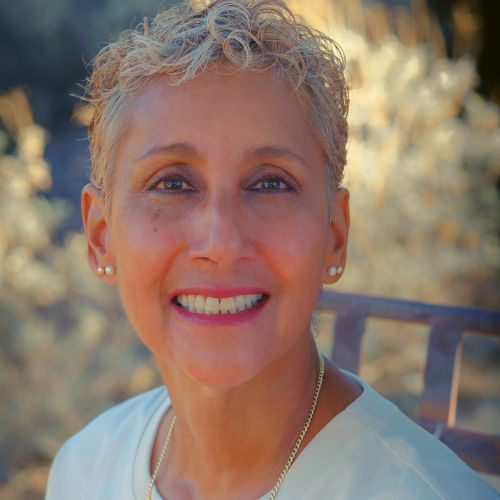 Michele Guy Syne, C.Ht., P.E., P.Eng.
Founder
I started working with children when I was in University at 25 years old, volunteering with Child Protective Services. Helping children see the possibilities in life has always been my passion. I was blessed to have a solid upbringing with lots of exposure to education, travel, and different cultures and experiences and wanted these opportunities to be available to all children. Though I graduated as a civil engineer, following in my father's footsteps, my mother had a Master's Degree in Social Work so I was always passionate about mentoring and sharing knowledge. The power of the mind fascinated me and I learned as much as I could about harnessing our innate power to create miracles in our lives.
During the 2008 financial incident, I adopted my son Jonathan at birth. This incident also allowed me the time to be a mother while studying hypnosis as a tool to harness the power of the subconscious mind. I trained and became a Master Hypnotherapist and was soon transforming people's lives.
Having been raised in Jamaica, I saw that the American culture did not promote a lot of the core values with which I was raised, such as self-reliance, a determination to be happy and succeed, and an appreciation for the simple things in life which make life such a rich experience. This inspired me to share these values with my community, which I have been doing now since 2010.
In early 2020 I joined the Carefree Kiwanis Club and when I told them my area of interest, they said 'you have to meet Colleen Walski the founder of the Scott Foundation". I met Colleen soon thereafter, and it was love at first sight. My son and I spent that year volunteering with Colleen and the children every week during their on-site programs and their field trips. And now, here we are, together again working on the Preserve. Miracles Happen.
The greatest gift which has come out of the 2020 incident is that humanity has returned to living in community. With that, as a community of at least 60 of us will purchase 5 acres at the Preserve and collaborate to preserve and regenerate the land and harness its life-giving gifts from which we all will prosper.
I believe that we are supposed to live in Truth, Joy, and Love in every moment of every day and I share these values through my business, UniQuely Northern and through my nonprofit, Seven Sisters Holistic Healing Institute.
All things are possible in my world, and 'what I want for myself, I want for everyone'. Jones of Toledo.