What Is A Non Profit Organization (NPO)?
A non profit organization is a group that does not primarily focus on gaining a profit but instead seeks to serve the interests of the community and its members. Typically, the interests of non profit organizations surround endeavors such as education, advocacy, outreach, charity, healthcare, politics, sports, religion, environment, advocacy, and much more. NPOs can receive tax exemption from government bodies since they do not focus on making a profit for the board members. It is important to note that non-profits are still considered businesses since they need to generate money to fund their various charitable endeavors.
There are many ways in which a non profit organization may raise funds. Thanks to the invention of the internet and all the useful technology available, fundraising may be done virtually, in person, or even in a hybrid manner (both virtually and in-person). Some fundraising strategies include:
Hosting Fundraising Events: Fundraising events allow a non-profit company to raise awareness and obtain support for its causes. NPOs can get creative with planning engaging activities for their fundraising events. They may host cookouts, concerts, marathons, auctions, bingo games, cocktail parties, paint and sip, movie nights, etc. The options for fundraisers are unlimited and it is up to the board members to host an event that will be feasible based on the available resources.
Creating Branded Donation Pages: These can be created for virtual or hybrid fundraising activities. Having a branded donation page allows a non profit company to secure donations from supporters before, during, and after a fundraising event. Donors are given the option to donate any amount of money that they can via the branded donation page. These donation pages also make it easy for NPOs to reach a wider range of supporters for their causes.
Crowd-Funding Campaigns: These are funding campaigns that target a "crowd" of people, and solicit small donations from each person. Non-profit organizations may opt to launch any of the four types of crowdfunding campaigns which are donations, rewards, equity, or debt crowdfunding. The most popular form of crowdfunding campaign launched by local non profits is donations crowdfunding. In this form of crowdfunding, donors give the non profit organization money without the expectation of receiving anything in return. Sometimes, organizations may choose to launch a rewards crowdfunding campaign, which involves the company rewarding the donors with a product or service (such as clothing or voluntary service).
Peer-to-Peer Fundraising: This is a very common fundraising strategy that non profit businesses engage in. In a peer-to-peer fundraiser, supporters and volunteers become a part of the fundraising event and help to get donations on behalf of the NPO. Marathons and walk-a-thons are great examples of peer-to-peer fundraising.
Corporate Sponsorships: Many corporations provide financial donations to non-profit organizations in their various missions and activities to get exposure for their own company. Soliciting corporate sponsorship is a very common fundraising strategy that many non-profit groups consider, and can result in a long-term mutually beneficial relationship between the NPO and the corporation.
Launching Membership Programs: This helps to foster loyalty in your supporters and acts as a medium for providing regular updates and insights to members.
Soliciting Government Grants: Some government entities offer grants to local non-profits that aim to improve and positively impact the community.
Loans: Loans are another great way of securing funds to support a nonprofit corporation in its endeavors. Loans may be secured from local banks or members of the organization.
Non Profit Vs Not For Profit Organisations
You may have heard both terms used interchangeably before, but you should know that these two are not the same. Non profits (NPOs) and not for profit organizations (NFPOs) operate outside of the business-driven goal of making a profit, and all the funds raised go back into supporting the organization's goals. Some examples of not for profit organizations are fraternities, trade associations, civil leagues, and social and recreational groups. The main differences between NPOs and NFPOs are as follows:
Non-profits generally aim to fulfill goals that will benefit the good of the community, while not-for-profits seek to fulfill the owners' organizational goals. NFPOs do not distribute profits to the members of the organization.
NPO generally have a wide scope of operation, as opposed to NFPOs which have a comparatively smaller scope. For example, the Seven Sister Holistic Healing Institute is a non profit organization that focuses on restoring and maintaining the environment and healing people. This type of interest is considered to be wide-scope. Not for profit organizations such as recreational groups serve a smaller scope since they only seek to fulfill the objectives of the organization's members.
Non profits can have a separate legal entity while not for profits cannot assume the status of having a separate legal entity.
Not-for-profit organizations are usually smaller than non-profit organizations.
A nonprofit business operates through the assistance of volunteers while not for profit organizations have a few paid employees.
The tax exemption status of both types of organizations is also different. A non profit company has an automatic tax exemption status while a not-for-profit organization does not qualify for this status, even though they may apply for such.
Most Common Types Of Non Profit Organizations
The IRS classifies the following types of organizations as NPOs.
Charitable Organizations: Charities, religious groups, scientific groups, literary organizations, etc.
Social Welfare Organizations
Social Advocacy Groups
Agricultural or horticultural organizations
Labor groups
Veteran organizations
Political organizations
In total, there are 27 types of organizations that can be classified as non profit organizations based on IRS guidelines. For more details, you may visit the official website of the IRS.
Advantages And Disadvantages Of Nonprofit Organizations
As mentioned above, non-profit organizations aim to serve the growth and development of the wider community. As such, they are very important to society since they promote charity and foster good moral practices among supporters. Despite all the positive attributes of NPOs, there are a few disadvantages to consider.
Advantages:
Tax Exemption – A nonprofit corporation may apply for tax exemption status, which excuses them from paying local, federal, and state taxes. This allows them to concentrate all their acquired funds on their charitable endeavors.
Limited Personal Liability – The members of nonprofit organizations are protected against personal liability. If the organization is to be sued, the personal assets of the board members will be protected by law.
Eligibility for Grants – Many government institutions offer grants to non profit organizations to help them with accomplishing their mission of community development.
Promotes Volunteerism – Since nonprofit organizations do not operate on the basis of making monetary gains for their members, volunteerism then becomes a crucial aspect of their operation. Supporters and members must volunteer their time and efforts towards accomplishing the goals of the organization, solely driven by intrinsic motivations and no monetary rewards.
Perpetual Existence – A non-profit business may continue its operations even after the death or resignation of its founding members.
Strengthens Communities and Relationships – Overall, non-profits strengthen our communities because they generally focus on improving society. They also foster good morals and values within supporters and members.
Disadvantages:
Cost – Similar to any other organization, nonprofits require a lot of money for operations. This can pose a problem since the majority of the funding received by non-profit corporations is through donations. Donations may be inconsistent and it can take a very long time to reach donation goals.
Maintenance – It takes a lot of effort to maintain the status of a nonprofit organization as such, by law. The legal requirements will depend on the country of operation, however, it is generally a tedious task no matter the country. Appropriate actions must be taken to prevent issues such as lobbying, political campaigning, and generating unrelated business income.
Paperwork – A lot of paperwork is needed to maintain a nonprofit company. Financial documents, permits, certificates, letters, and all other documents must be meticulously maintained. This is necessary because all the important documents for the organization must remain visible to the public, and the government for scrutiny.
Possibility of Losing Tax-Exempt Status – Annual filing for tax exemption can be a tedious process and may take a very long time. If the filings are not completed on time, then the nonprofit group may lose its tax-exemption status.
No Profit – The proceeds from fundraising activities and donations must go into accomplishing the charitable activities set out by the group. Board members do not receive shares of any profits made.
Funding Competition – There are many non profit organizations which means that there will be competition for grants and donations. Depending on the country, there may be a very limited amount of government grants available, and donations may be few if the economy is not flourishing. This can result in high competition among various non profit groups.
The Seven Sisters Holistic Healing Institute: A Non Profit Organization For The People And The Earth
The Seven Sisters Holistic Healing Institute is a non profit organization that focuses on sharing truth, joy, and love with the world. We believe in empowering and healing people to foster more of a symbiotic relationship between humans and the Earth. By healing others, we show them how to love and heal the earth not just for themselves, but for all living organisms and future generations to come. In addition to our healing services, we support various projects that focus on food security, environmental protection and restoration, permaculture, and food forests. We are very proud of our active causes which are: the seven sisters land haven and the Jamaica food security projects.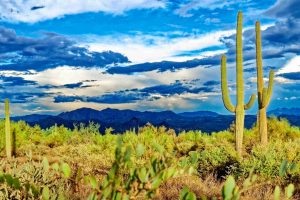 There are a total of four deserts located in the United States of America. Of these four, the Sonoran desert is the most biologically diverse, covering 120,000 square miles. It extends from parts of Arizona, California, and the Baja and Sonoran Mexican states. It has a very warm climate and provides habitation for many unique species of coyotes, bobcats, Mexican wolves, bighorn sheep, and other mammalian species. It is also home to over 100 reptiles, 350 birds, and 2000 native plant species. Undoubtedly, this is a very important land mass. The beauty of this spectacular desert has not only attracted various animal species but has also become an attraction for humans who go there to enjoy its splendor. As a result of human activities, the Sonoran desert is faced with destruction and pollution. For this reason, the Seven Sister Holistic Healing Institute aims to rejuvenate, replenish and reinvigorate 3.5 acres of this area with the help of kind supporters. We aim to raise a total of $1,777,777 to accomplish this goal.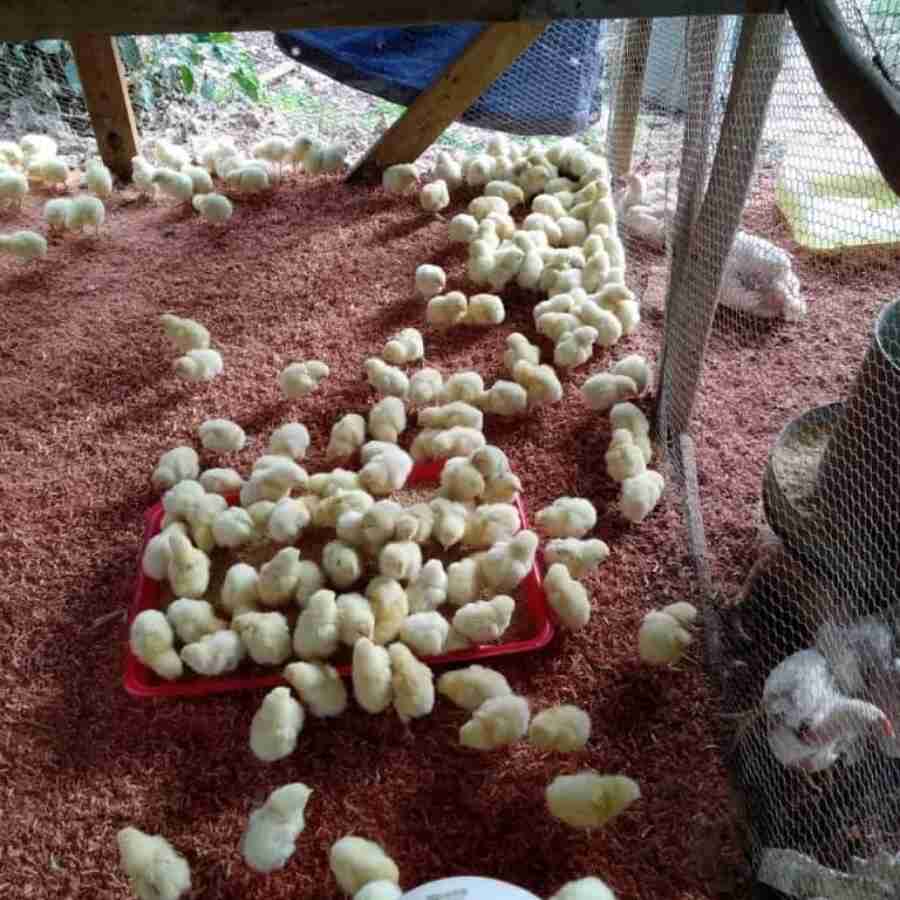 The Little Bay Primary School is located in a rural community in Jamaica, with very little access to resources and funding from the government. Despite this, the principal and other stakeholders believe that there are ways in which the school can thrive by becoming self-sufficient. They have launched a food security project which harvests chickens for supplying the school canteen, and for selling to local grocery stores. The Seven Sisters Holistic Healing Institute seeks to continue to assist the Little Bay Primary School with this project. We aim to raise $30,000 for this endeavor, of which we have already raised $16,000 at the time of writing this article. These contributions are needed to supply chickens and all other supplies necessary for maintaining the chicken farm.
Conclusion: Become A Supporter Of The Seven Sisters Holistic Healing Non Profit Organization
It is very rewarding to work with a non profit organization and to be a part of something that will enhance the well-being of the Earth and its people. Despite not receiving monetary profits, many individuals support and become members of these types of organizations because it feels great to give back without expecting much for yourself in return. This is what charity is all about.
If you or someone you know is a natural giver and lover of the planet, then consider tithing towards a worthy cause or becoming a member/supporter of the Seven Sister Holistic Healing Institute. We welcome your support, and we are not able to do what we do without people like you.